Company Info
Montres Breguet SA is a member company of the Swatch Group. Its timepieces are produced in the Vallée de Joux, an area of western Switzerland reputed for top-of-the-range watch manufacturing. This is where Breguet makes its timepieces, exclusively mechanical, drawing on a vast store of horological expertise and cutting-edge technology.

It is by demonstrating its skills in fine and complicated watchmaking that Breguet keeps alive its cultural heritage in a modern and innovative way.
Watch brands might research their past and write their history, but Breguet alone draws a thread through the very fabric of European art and culture. By producing watchmaking's most important historical treasures, it has earned a pedigree that is the envy of the industry. Even the most distinguished of Breguet's competitors acknowledge the overwhelming contribution of its inventions to the past 200 years of fine horology.
Invention, in the multi-disciplinary fields of technology, style and sales, gives a great watchmaking company its vitality. Breguet's creative efforts are thus unremitting and, as always, within the rules of mechanical and visual integrity with which Breguet established modern watchmaking. It is a point of honour for Breguet to stay ahead of its era, while preserving the traditions of good taste that it can claim as its heritage.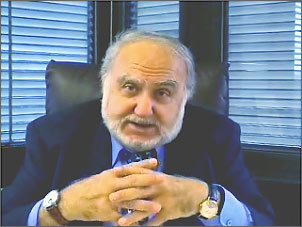 Today, as part of the Swatch Group, Breguet has unprecedented resources with which to fulfil its watchmaking destiny.
As executive chairman, I have great ambitions for Breguet. The purity of its watches, the complexity of their mechanisms and the company's splendid history have captured my heart and my imagination.
My mission, and that of the management, is to ensure that the grace, the artistry and the fascination of the Breguet watch continue to fulfil the expectations of the make's enthusiasts from all over the world. On the one hand, we will create pieces that are ever more beautiful and rare in the best Breguet tradition; on the other, we will selectively increase our production in an effort to meet the ever-growing demand.
I could not wish for a better future for Breguet.